AERIAL DRONE SERVICES
Ultra HDR 20 Megapixel Photos & 4K Videos
8 Benefits for Marketing Listings with Real Estate Drone Video and Photography
Here are eight ways drone photography and video can add to your listing marketing efforts:
1. Drone photography & Video Still Has a Novelty Factor (For Now)
Like most real estate journalists I would bet my life savings that this is about to change dramatically, but for now, drones are hot. There are going to be articles in newspapers, fluff pieces on the evening news, and a ton of coverage on blogs. This means that drone photos and videos are a novelty. There is still a "wow" factor to drone videos and I don't think that's going away anytime soon. Since home buying is a largely emotional decision, novelty sells.
Brian Dougherty ($23 million sales volume in 2015), co-owner of Boston and Cambridge-based real estate firm Robert Paul Properties leveraged the novelty factor of drone video to sell a property sight-unseen:
"Recently, a cash buyer from overseas purchased one of my properties sight unseen after watching a video shot partially with drones. Drone video footage adds an exciting dimension and a unique perspective that standard marketing photos can't convey.

Drone photos and videos also help us secure listings and prospective sellers realize that we are offering a tool and resource that not all of our competitors do."​
2. You Can Show Off the Entire Property
If there is one universal truth about home buyers, it's that they are terrible at visualizing space. Most listing photography does little to help. For example, say your listing has a huge 3 acre backyard, but 75% of it is obscured by trees. The photo on your listing makes it look tiny. With a drone shot, you could capture the entire yard in one picture to show them just how big a space it really is.
​
3. Potentially Viral: People WILL Share Real Estate Drone Video
Home hunters share listing photos with friends and family all the time. They may tell you they're asking for a second opinion, but a lot of the time they're just sharing something pretty. My cousin, a successful attorney from Atlanta, posted dozens of listing pictures on her facebook feed when she was hunting for a house. If any of those listings had well-shot drone videos I guarantee she would have posted every single one of them.
4. Use It As a Prospecting Tool
Most people only see real estate drone photography as a way to market their listings, but you can use them for a lot more. Can you imagine pitching a FSBO or expired listing by offering to show them the gorgeous aerial footage of their house and neighborhood you shot last weekend? Can you imagine showing up to your pitch with a picture like this?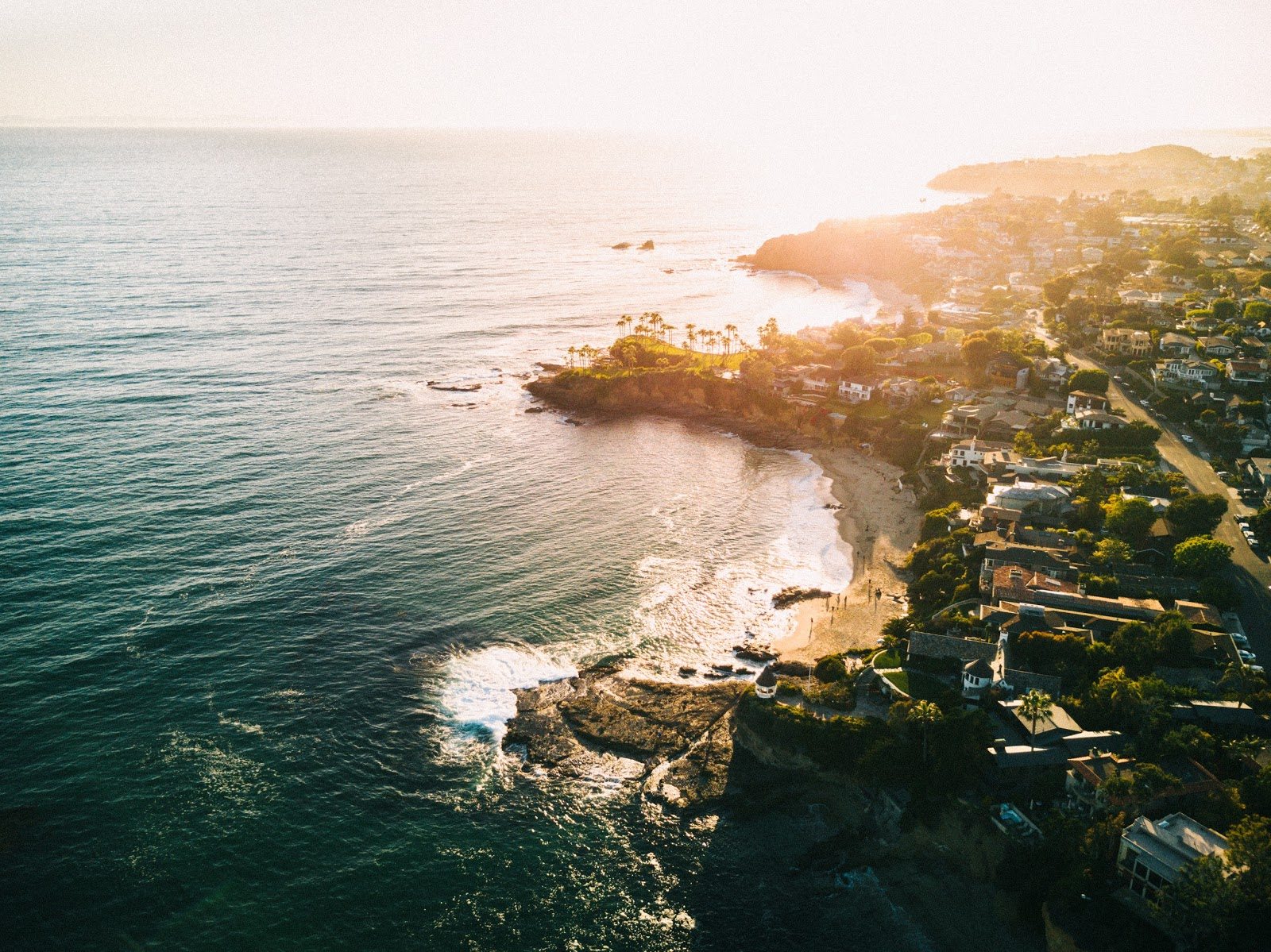 Via Unsplash.com
5. Real Estate Drones Allow Realtors to Capture the Entire Neighborhood
Instead of just shooting houses, you can create drone videos of the local neighborhood. These videos can make amazing "stock" footage to use on your website, and general videos about your services.
6. Real Estate Drones Allow Realtors to Show Distances to Amenities
Is there a beautiful little park or nice beach close to your listing? Again, most home buyers are terrible about estimating space or distances. How long does it take to walk 1000 feet? With drone photography instead of telling them you can show them. Here's a great example of using a drone to show distance shot by michigandronepros. Look at how large that open field is compared to the house and how close the waterfront is. You would need to shoot 10 normal pictures to get the same effect.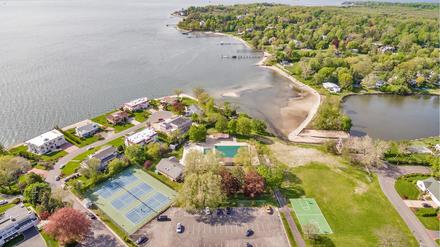 ​
7. Drones are a Great Way to Show Off the Condition of the Roof
Did your seller just spend $20,000 on a new roof? With aerial photography, you can show off that expensive work and put potential buyers at ease.
8. Drones Are the Perfect Way to Market Land & Large Investment Properties
While real estate drone photography is indeed great for marketing houses, the real benefit is in land sales. Instead of a blurry google map or illustration, you can show clients what the property looks like today.